Clinique Belle is the
best
Hair
transplant
clinic in
Bangalore
offering
hair
Transplantation in Bangalore,Hair Weaving in Bangalore to avoid baldness.
Hair transplantation refers to transfer of intact hair from one part of the body to another. Typically this procedure offers a solution for those seeking to replace hair loss. The purpose of Hair transplantation is to make you look different. Hair transplantation should not be looked upon as a cure for baldness. No hair transplant of any complexity time or cost will match the dense hair growth that you had in your youth. The philosophy of hair transplantation is to frame the face with hair on three sides (the right left and the top). This framing of the face with hair gives you a youthful look. You should judge the results of the surgery by what it does to your appearance and physical appeal, rather than what it does at the operated site itself
Steps:
Start washing after 24 hours.
Use half a bottle of saline/ mineral water to wet the head.
Lather any shampoo on the palm and gently tap it on the head,(DO NOT RUB)leave it for 2-3minutes.
Use other half of saline/mineral water to rinse off the shampoo.
Pat with a towel to dry( DO NOT RUB, DO NOT USE BLOWER)
Follow the above steps twice daily for one week.
After 7 days you can gently rub the grafts.
After 10 days shampoo normally.
Address:
#100, 16th Main, Kormangala 4th 'B' Block
Near BDA Complex, Kormangala,
Bangalore - 560034.
Write review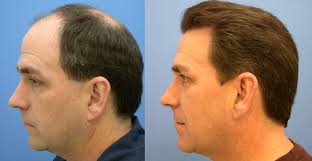 Best hair transplant clinic in bangalore
Write review
Leave your comments on this ad
Offensive messages and spam will be removed