Hotel
Extranet reduce the time-to-market for Negotiated/ Direct Contracts with Hotels, and improve quality with a cost-efficient approach
For more than a generation, we've been transforming the online hotel bookings by combining industry expertise, software engineering best practices and an agile delivery model.
With recent transformations in the travel industry, the highly personalized client service from the traditional travel agent has almost completely been replaced by online customer self-service. We help travel agencies innovate and run their businesses and fulfil brand promise by creating a versatile travel solution that's constantly optimized. In partnership with 200+ leading global suppliers and 35000+ Direct Contracts to give you real-time access to over 600,000 hotels and to ensure that you cover the globe.
Digital Solutions for Sustainable Business Growth
We bring industry-leading digital travel platform and product portfolio that enables travel businesses to connect with their customers through sophisticated, real-time and personalized
services
at every touch point across complete travel lifecycle.
• Manage rooms availability, number of rooms and dates available for reservation
• Rates - change rates, increase or reduce the rates day by day or a period of dates
• Show the confirmed, modified and canceled booking list
• Adding special offers for your hotel
• Manage policies - payment policies, cancelation policies, tax policies, terms & conditions & property policies
Get the Edge over Your Competition
Our flourish platform has a comprehensive set of functions designed to help you with full control over Direct Contract / Negotiated hotel Inventory, streamline your operations, grow your revenues and extend your digital reach.
• With Hotel
extranet
, you can set different mark-ups for the agents associated with your business according to your needs
• You can completely personalize your booking system with multiple policies for different rooms and seasons without difficulty
• Rooms can be managed for your convenience, such as normal occupancy, optimal, minimum and more in accordance with several parameters
• You can set up auto alerts whenever a booking is verified and confirmed so that you can stay on top of your sales. You can send alerts via e-mails and text messages
Complete Suite of Travel Inventory Management Solutions that Grows With Your Enterprise
Gain a competitive edge by leveraging BookingXML's expertise and technology designed to help differentiate your brand and increase your market position.
Hotel Extranet offers different distribution channels to manage your own inventory from your direct contracts with Hotels. It includes online distribution / complete information for resorts, hotels etc. Hotel Extranet System acts as a single application that enabling travel agents to upload their own contracted hotels (Nego) and provide them with access to their online system so that they can enter their hotel's description and information regarding room availability, prices, special offers, and restrictions. BookingXML develops hotel extranet system that helps travel agencies manage sales, download and manage pricing tables, booking confirmations and special offers. Travel agents and online hoteliers can easily manage their inventory within the central reservation system or extranet hotels.
Write review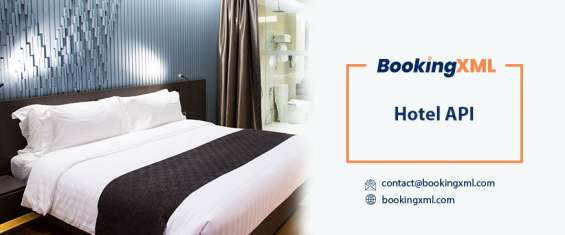 Hotel extranet
Write review
Leave your comments on this ad
Offensive messages and spam will be removed