Advertisement


Master the art of web designing and web development from it leader in software training
Students of any stream or working professionals, who are passionate about learning, have ability to work hard and want to make career as a web developer or web designer then, CMS is the right place.
CMS, the pioneer in IT Training has designed various levels of trainings from basic to advanced levels to help students of all categories from fresher to experienced / working professionals.
Course Objective
After successfully completion of the web designer or web developer training, the candidate will be high in confidence and be able to:
Design / Develop webpages using latest trends in web
development
Design / Develop Responsive Websites (for mobiles, iPhones, Tablets etc...)
Write light, clean, semantic, seo friendly and scalable markup.
Develop cross browser compatible webpages.
Course Details
Course: Diploma in Web Programming
Package Content: HTML, CSS, PHP, MySQL, JavaScript, Web Hosting
Duration: 75 Hours
Course: Diploma in Web
designing
Duration: 95 Hours
Package Content: Web Technologies, HTML, CSS, JavaScript, Photoshop Web, Flash, Dreamweaver, Web Hosting, Web Testing
Course:
master
Diploma in Web Technology
Package Content: HTML, XML, CSS, JavaScript, PHP, MySql, Photoshop Web, Flash, Dreamweaver, SEO, Web Hosting, Live Projects
Duration: 195 Hours
Course: DTP
Package Content: Photoshop, Corel Draw, In Design
Duration: 60 Hours
CMS also offers specific individual courses like Photoshop Graphics, Photoshop Web, Illustrator, Flash, HTML, CSS, Dreamweaver, Java Script, J Query, PHP, MySQL etc. for course details like duration, fee etc. please contact us.
Mode of Classes:
Daily Regular Training classes from 9AM to 9PM.
Weekend Training (Friday/ Saturday / Sunday).
Fast Track Training for Working Professionals and Job Seekers.
Virtual Classes.
CMS Computer Lab and Library is open to all CMS Students from Monday to Friday, 9AM to 9 PM.
Certificates are issued upon successful completion of all your training courses. In addition, CMS students also receive Discounts on Certification Exams and a Participation Certificate by the respective global alliance partners.
Eligibility:
SSLC (10th) Passed, PUC (10+2) Passed, undergraduates, graduates, and post graduates can avail this training.
Special trainings and free placement assistance provided for Freshers (BE, BTech, BSc, BCA, MSc, MCA & any other graduates*), who excel in training.
We are tied up with top IT Companies of
Bangalore,
, India in providing them quality manpower and trainings as per the latest technology trends.
With CMS's popular LEAP program, we have trained and are training engineering students in top engineering colleges of India and also placed them in top IT Companies.
For More Details fill up the enquiry form http://goo.gl/5oO0qL or visit our training centers
CMS
8/1, 5th Main Rd, Ganganagar, R.T.Nagar,
Bangalore-560032 Karnataka, India.
Telephone: +91 80 2363 8093
+91 80 4128 4598
+91 80 4160 5598
Mobile: +91 94818 07258
E-mail: info@cmscomputer.in 
RIM CMS 
# 25, 1st Main Rd, 3rd Block, 3rd Stage, Basaveshwara Nagar,
Bangalore-560079, Karnataka, India
Telephone: +91 80 4093 5598
+91 80 4094 5598
Mobile: +91 94818 07258
E-mail: info_bws@cmscomputer.in
Advertisement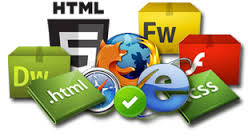 Master the art of web designing and web development from it leader in software training
Write review
Leave your comments on this ad
Offensive messages and spam will be removed