Advertisement


The best property review in bangalore with proptalkies
Are you looking for budget
property
on sale in Bangalore? Visit Proptalkies.com. It is the ideal platform wherein you find over 1lac listing.
Proptalkies is the first
real estate
online site that allows buyers, sellers, and investors to interact and share their opinions online. Indulge into live chat forums, post requirements, right reviews, search users and specific builders etc.
In addition, PropTalkies.com also allows you to read
Bangalore
Property
review
directly from the users and the investors. The reviews therefore help buyers to pick the most suitable destination for property investments.
Contact Us :
Address: C-18, 2nd Floor Phase-1,okhla New Delhi, New Delhi G P O 110020
Tel: 011-46552424
Need Help ?
Sales Enquiry - sales@proptalkies.com
Service Enquiry- services@proptalkies.com
General enquiry - query@proptalkies.com
Write review
Advertisement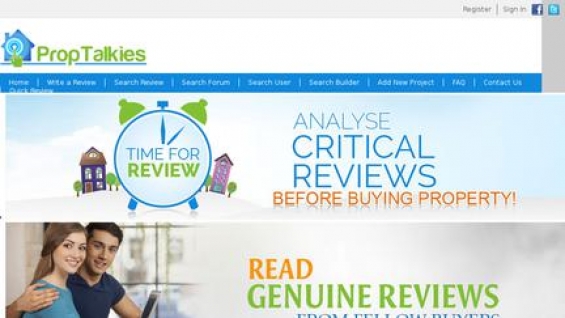 The best property review in bangalore with proptalkies
Write review
Leave your comments on this ad
Offensive messages and spam will be removed