Advertisement


Visual
effects (VFX) is a booming industry. With the growing usage of best-in-the-class technology and skills this industry offers the employees a great package. However, you must be aware of the skills you need to excel as a visual
effects
artist or effects motion expert.
People who are new to this industry often find it hard to understand how it functions. Everybody understands the industry at their own pace. This article provides the necessary information about the industry you need to know as an entry-level technical artist.
What does an effects animator do?
Effects animators are responsible for merging computer generated images or characters with the animated films and real-time footages. They work under the supervision of a VFX expert, also known as visual effects supervisor to determine the best approach to solving effects issues and develop the finished project.
Effects
animation
Jobs
Effects animation is a part of the post-production department. The effects animators develop effects based on the concept art or design received from the art department, which works at the pre-production level.
They use 3D lighting, effects and compositing tools to achieve the desired results. Apart from VFX supervisors, effects artists work in collaboration with compositors, technical directors, designers, and art directors to create a realistic look.
This is why the artists working in the effects department are expected to have a thorough knowledge of tools and technologies involved in the production of an animation movie. The major tools are Renderman, Mantra, Nuke, Houdini, Adobe After Effects, Eyeon Fusion, and so on.
Effects Animator Salaries
Salaries of the effects animators vary depending on the company size, region, experience, role, and so on. Dreamworks and Disney usually pay higher salaries other than the lesser known companies. Glassdoor and SimplyHired reported that the salaries of effects animators range between $47,000 to $153,000 per annum.
Besides they can work as freelancers to earn more. To become a successful freelancer you need good contacts, reputation, and market knowledge. You should have a well-organized portfolio online. It should showcase your best works and the uniqueness of your skills.
Employment Trends for Effects Animators
Growth in this department is much better than any other departments in the industry and related workers category. The Bureau of Labor Statistics issued a report for this decade which clearly states that there is 14% growth in this industry. Wages and employment opportunities will also grow by 14%, which is quite a better figure when compared to the growth in the last decade, which was 11%. The best part is, a steady rise is still being observed in these statistics.
If you are planning to become a effects animator, rest assured, you are going to have a great career ahead. So, do not miss this opportunity and get started, right away.
AECTL is the best 3D Animation Institute in
bangalore
cover all the training's relating to modern day visual designing and also provides 100% placement assistant to the students after they complete their courses. Since 2009, AECTL has been successfully placing students in top MNCs. To know more visit @ www.aectltraining.co.in/animation/
Advertisement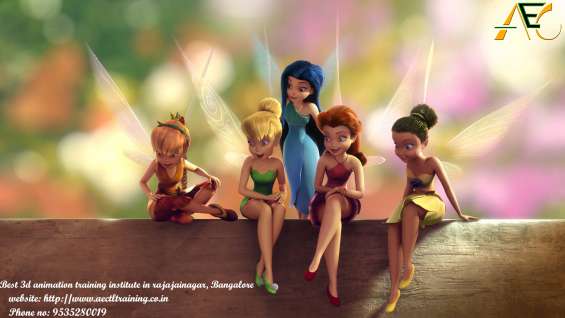 Visual effects animation- all you must know to build a career - aectl
Write review
Leave your comments on this ad
Offensive messages and spam will be removed